Research is key to a public health approach to violence prevention. From correctly identifying the issues, through to establishing effective interventions and evaluating what does and does not work to make Scotland safer.
In this section you'll find new research and reports, a range of SVRU resources and evaluations of our work, an archive of older material and some useful links to the work of relevant organisations which may be of interest.
Please note evaluation reports are provided as a summary. Email violence.reduction@scotland.police.uk to request access to the full reports. 
If there is anything you would like to see us include in this section which isn't here then just get in touch.
Community Navigator HMP Kilmarnock Summary
The story and impact of the SVRU
What works to prevent youth violence: A summary of the evidence
What works to prevent youth violence: Key findings
SVRU safer Scotland image
Domestic abuse perpetrator programmes: Evidence review
Approaches to reducing youth violent offending
Community Navigator HMP Kilmarnock Summary
Violence prevention toolkit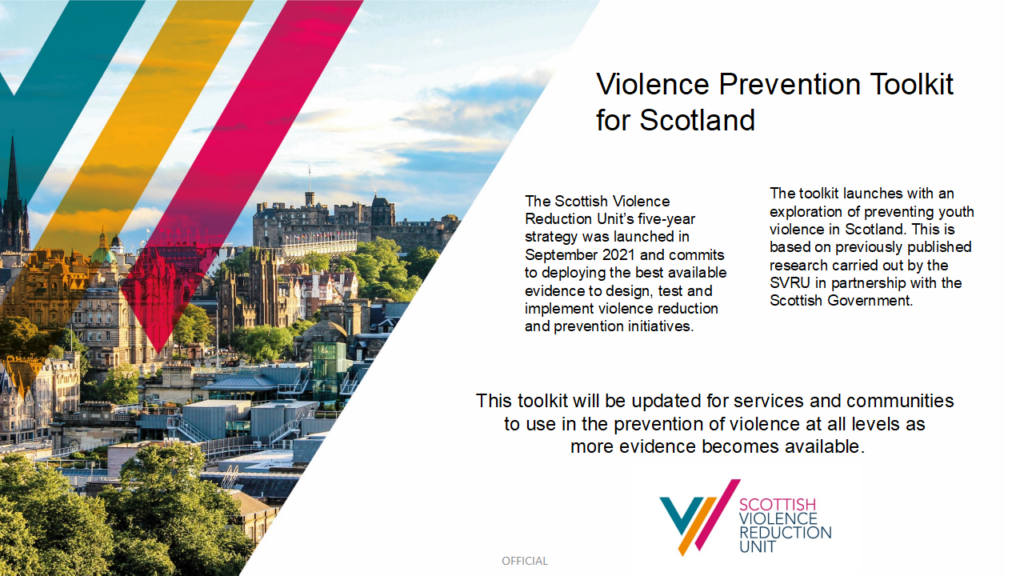 Read full research report
Download the violence prevention toolkit