What do the You Decide Team do?
The YDT support people to create healthier and safer lives. We provide practical support helping people navigate a sometimes confusing system to find the right services, organisations and benefits for them. Just as importantly though we also provide emotional support ensuring there's someone there to listen, understand and encourage. We treat people as individuals and every interaction will be different, what's important is you decide what's right for you. There's no judgement and the service is confidential.
Who are the You Decide Team?
The YDT are a committed bunch who have the skills and lived experience to enable them to connect and support those in need to find and access the right help for them. Many are working within their own communities so they understand the challenges people are facing.
What do those we've supported say about the YDT?
"The You Decide Team has helped and guided me through one of the roughest times of my life. Not only did they allow me to be the maker of my own choices but also gave me the helping hand I needed along the way. Being shown kindness and compassion helped me a lot to be able to make the right choices for myself and for my own life. Being in charge of my own life but having support has now helped me to be the person I was always meant to be." Jane*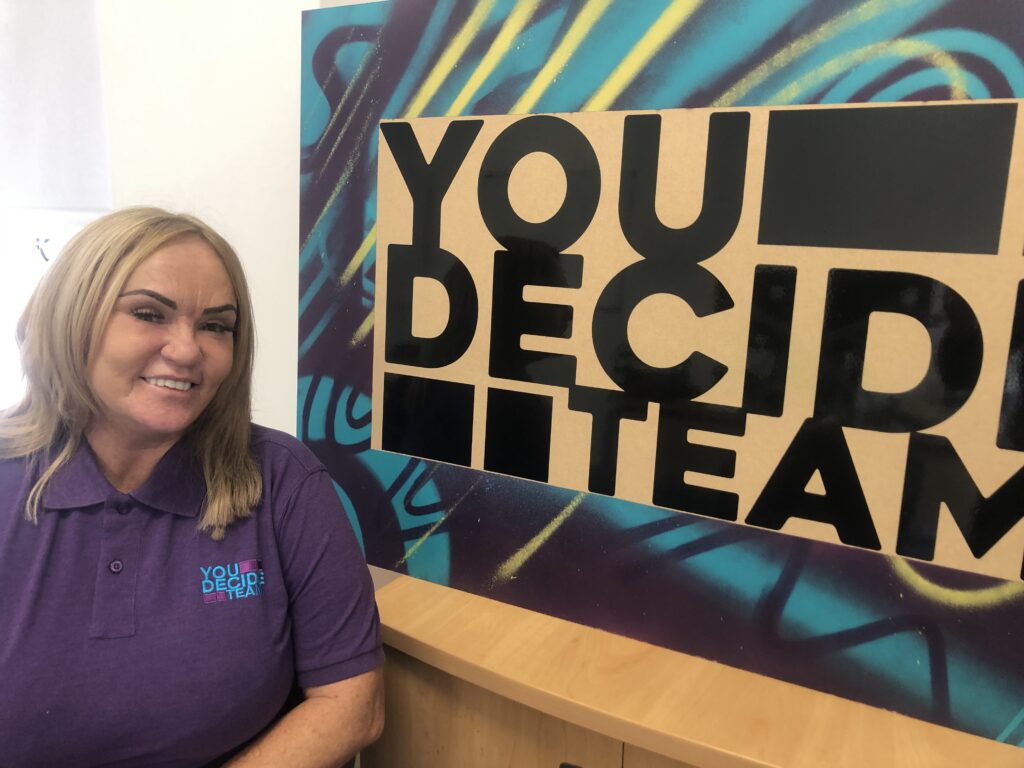 What challenges can the YDT help with?
We can help find and access support from partners for a range of issues including:
Violence

Crime

Domestic abuse

Alcohol or drug use

Gang involvement

Mental health and wellbeing

Social isolation

Recovery support

Access to employment

Money advice…
The YDT are currently working with communities in Glasgow. We also work in partnership with partners Positive Steps in Dundee. There are plans to expand to other areas in Scotland though so keep in touch to find out if the service is coming to an area near you.
Working with service providers
We are always looking for new organisations and groups to connect with who can offer support to those we work with. The YDT are also happy to take referrals if you think we could help the people you are supporting. Please just get in touch we'd love to chat.
How do you get in touch with us?
If you are working with someone who could benefit from our support, or you would like to get in touch yourself then just drop us a line at contact@youdecideteam.scot
Please note the service doesn't work 24/7 but we will respond to you as quickly as possible. In an emergency always dial 999.
In Glasgow the YDT is run by Braveheart Industries in partnership with the SVRU. Braveheart Industries is a registered charity SCO44836. In Dundee the YDT is run by Positive Steps in partnership with the SVRU.
*Name has been changed for privacy purposes