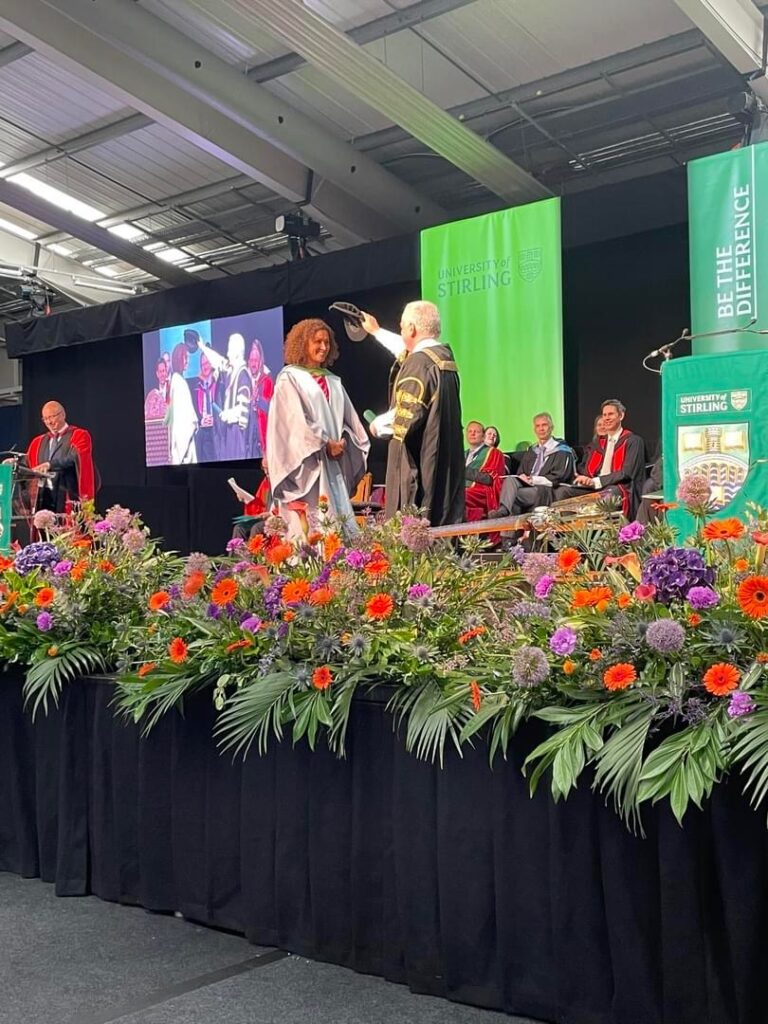 The founder of One Community Scotland has received an honorary doctorate in recognition of her tireless campaigning and charity work.
The accolade from Stirling University was awarded to Khadija Coll, MBE on Thursday 29th June at their graduation ceremony.
Khadija is the founder of charity One Community Scotland, which supports families and young people from diverse backgrounds.
Born in Kenya and a resident of Scotland since 1998, she is also a long-time campaigner against female genital mutilation and gender-based violence. She was awarded an MBE in the Queen's 2020 birthday honours for services to diversity and equality.
Khadija said:"I am truly grateful to be awarded this honorary degree from the University of Stirling. I am so delighted by the recognition of the efforts that are being made towards equality and diversity in Scotland.
"However, this is not a one-woman endeavour. We are all responsible for progress in our communities, so I share this award with all those who are striving to make Scotland a country where people are not restricted by their background and can always find equal opportunity and safety among friends."
One Community Scotland is an independent charity supported in their work by the Scottish Violence Reduction Unit (SVRU). Congratulating Khadija, Chief Inspector Gregor Forbes, deputy director of the SVRU, said: "This award is well deserved recognition for the life-changing work led by Khadija. She works tirelessly to ensure everyone can overcome barriers to achieve their potential and build happy and productive lives in Scotland. We're delighted Khadija has been recognised by Stirling University for her work."