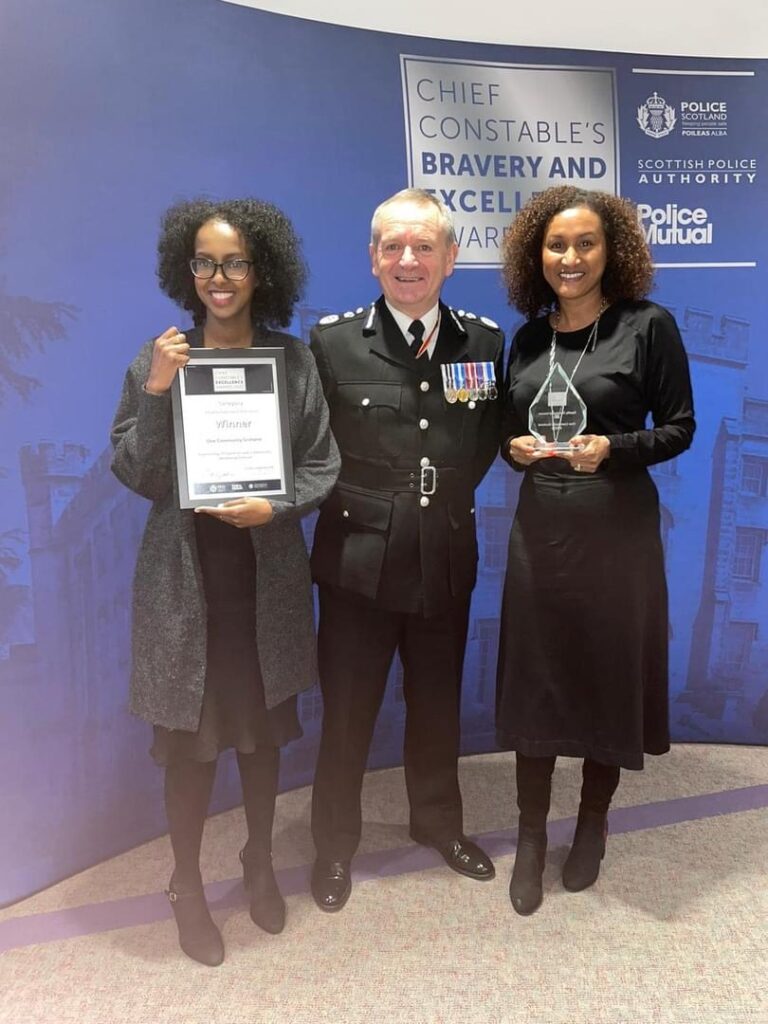 One Community Scotland has received a Chief Constable's Excellence Award for their work with Glasgow's New Scots community.
The charity picked-up the award in the equality, diversity and inclusion category at a ceremony on Friday, 10th February at Tulliallan, the Scottish Police College.
The category recognises projects which have made a significant contribution towards creating a positive environment for people of diverse backgrounds, ensuring greater inclusivity and reach.
Recent work by One Community Scotland (OCS) has included crisis relief during the pandemic and a summer hang out programme.
The prize was picked up by prominent campaigner and project lead Khadija Coll, MBE and OCS youth worker Jasmin Aden. Khadija said: "We are extremely grateful for this recognition, we are a small charity organisation giving hope to young people. We believe everybody can be great."
OCS offer support to families and young people settling into Glasgow. Focusing on the Horn of Africa communities, they aim to support New Scots in overcoming any challenges they might face as they build their life in the city.
Congratulating the team Will Linden, Deputy Director of the SVRU, said: "The One Community Scotland team are helping break down barriers for New Scots. Their work, especially over the pandemic, has been vital in ensuring families and young people in Glasgow have the support they need to create happy and productive lives in the city. I'm delighted all their hard work has been recognised. They're an inspirational and dedicated team and it's a privilege to be able to support them in their work."
To find out more about OCS work go to www.onecomscot.org and you can follow them on Twitter @1CommunityScot or Facebook.