At the heart of Natla Jewellery Studio is a vision to provide sanctuary to those in the recovery community in Dundee through craft. It is the brainchild of Stephanie Graham who graduated with a First Class Honours Degree in Jewellery and Metal Design in 2020. She established the More Than Profit mobile studio to make, sell and teach jewellery while reinvesting profits back into the business. Stephanie has now founded a community interest company called Dundee Community Craft CIC to deliver recovery through craft on a larger scale. She is supported and funded by partners including the SVRU, and takes the service to four communities in the city to provide free classes to those who are on the road to recovery.
Here, she discusses what inspires her ongoing work and her hopes for the future.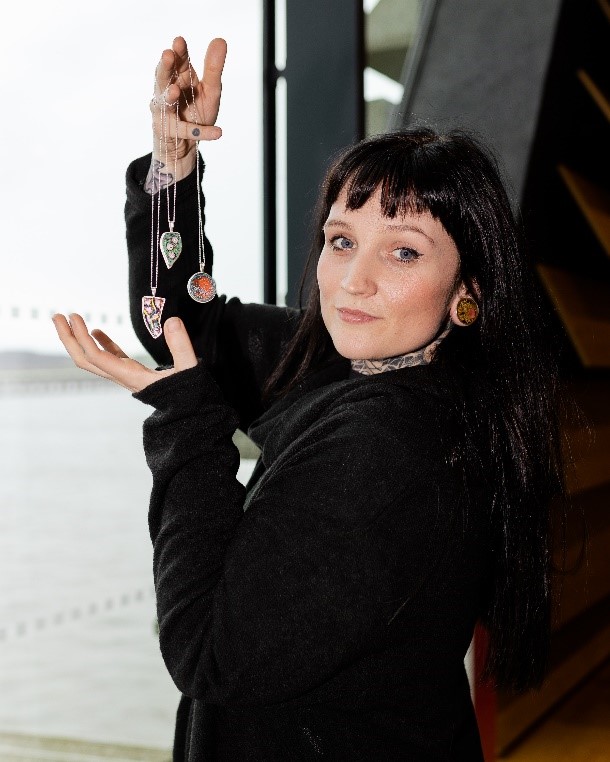 Why did you decide to set up Natla Jewellery Studio?
I knew there was a need for a service like this in Dundee and I founded it in response to the city's mental health and substance misuse crisis. Having experience of living in the community as an outpatient with the community mental health teams, I saw the need for a more holistic form of healthcare.
I spent the final year of my degree researching and developing the kind of craft-centred service I wanted to deliver out in the community. During my Masters year in Product Design, I started prototyping and testing these services and it has been the motivation to aim to establish the service as something to be accessed through social prescribing. (Photo: Lydia Smith)
What outcomes inspire you the most?
Our core values are authenticity, integrity, empowerment, community and inclusivity. We value community because we recognise the importance of connection on the recovery journey, and inclusivity because we believe no voice should go unheard. Through teaching and making jewellery, we are able to tell the stories of those who engage with our services and in doing so, give voice to those who feel society has silenced them.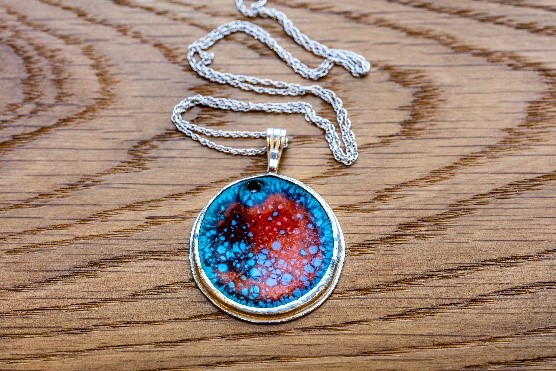 During the six months of running the service we have seen those taking part reporting that their mental health has improved and that they feel less socially isolated as well as making new friends and forming positive connections.
This beautiful piece pictured was made by one of the guys who has been attending the workshop since January. He said: "The last two years have been the hardest years of my life, with deaths and with mental illness, yet every Tuesday I force myself up and out to the jewellery class, it's such a calm environment and Stephanie is a great teacher and listener, she has inspired me to return to education and to feel better about myself."
This is just one example of the positive outcomes I've seen. Witnessing people addressing their mental health is truly all the inspiration required.
What have you learned during the process of running the studio in the community?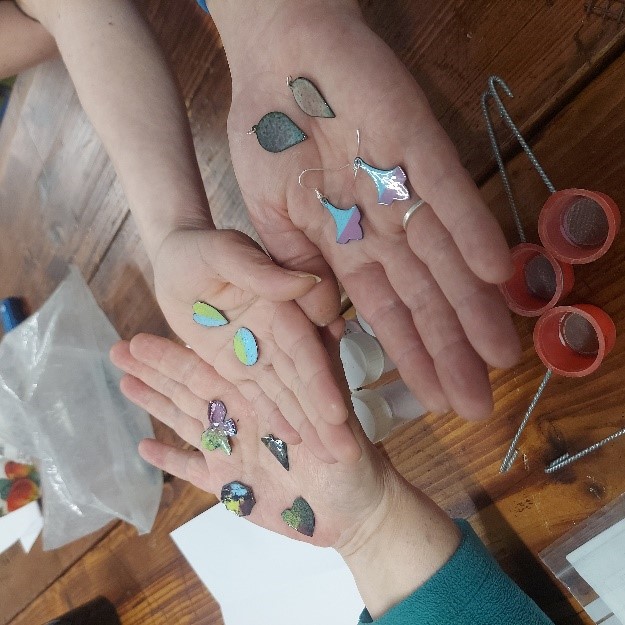 Sometimes people have lost themselves so much during their journey that they can't see who they really are anymore. I've watched some of the individuals I've been working with really discover a sense of self-worth by being able to produce something beautiful out of their craft. It has raised their self-esteem and set them on the road to realising they are worthy and that they are so much more than where they have been.
One lady I have been working with said: "When I come here, I feel like I am allowed to be myself without judgment. It feels like we are all part of a family and on the same journey. It has helped my recovery loads, I don't know where I would be without it." She has also made a silver bangle that she has never taken off since she made it – feeling a sense of pride is an empowering emotion for anyone. I value empowerment because I believe that through empowerment individuals can start to take control of their own mind and life.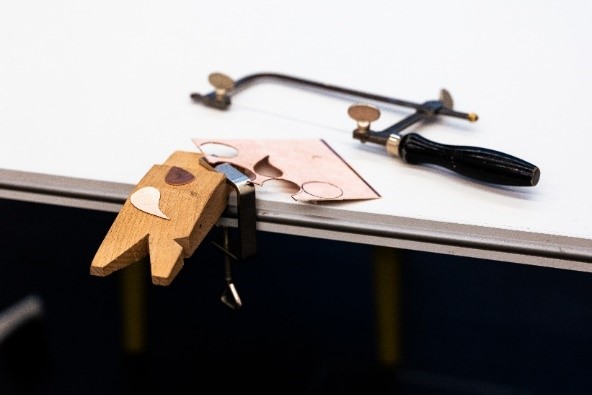 What do you hope to be able to achieve?
Through delivering jewellery making workshops across Dundee, I have broken down healthcare and educational inequalities. I put people through practical skills training, employment training and provide them with a form of craft centred education. Going forward, we will be trading under a new legal structure from July and in the next 12 months we will scale up. We are currently in four community centres in Dundee, by 2023, we want to be in 12. I also want to build a website where the products hand made by Dundee's recovering communities can be showcased and purchased.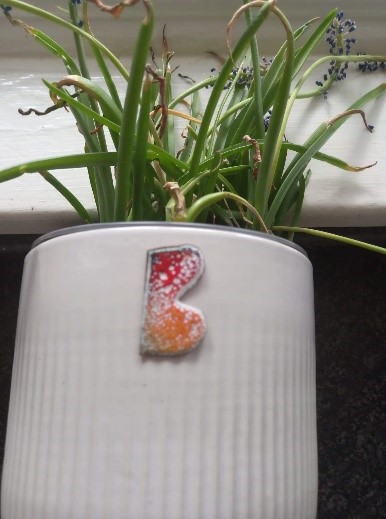 I have always known that some of Dundee's most complex problems have no immediate fix, however, I strongly felt that through having jewellery making workshops more accessible to the community I could work in partnership with other agencies to achieve positive results. I see huge potential in using jewellery as a means of taking a public health approach to violence reduction.
As always, I look to the individuals I meet at the workshops for inspiration. One artist (whose work is pictured below) said: "Just like the plant, we are all capable of surviving when we're given the right environment to grow in."
*** Stephanie is hosting a workshop exploring jewellery, identify and social change at the V&A Dundee on 18th and 19th of June. Products are currently stocked in Dundee Contemporary Arts, The Windsor Gallery, Doc Street Studios, HAYM Carnoustie and Angus Bar and Grill in Brechin.***