Inspector Cath Lannen has worked as a police officer for 29 years. For the last two years she's been in charge of the SVRU's work in Dundee and the surrounding area. It's been a difficult time for the city with concern around drug-related death rates. Insp Lannen believes a lack of hope could lie at the heart of the crisis, but in this Q&A she explains why she's full of hope for the future of her home city.
There's been a lot of concern about drug-related deaths in Dundee. How do you think the pandemic affected the situation?
The problem certainly has not gone away with the lock downs. There are still too many people experiencing both fatal and non-fatal overdoses. However the Assertive Outreach Team, led by Positive Steps, and the help on offer is making a difference in the city. What I'm starting to see now is a real willingness of all organisations to work together and that feels different. The only way we will make a lasting change is for everyone to pull together on this.
What do you think is driving drug use in Dundee?
There are communities in Dundee who are really struggling with poverty. For me poverty is about more than not having enough money. Day after day, year after year eventually what it really robs you of is hope. But that doesn't have to be how it is or who we are. Dundee is an incredibly resilient city, people here look after each other and that makes me really optimistic for the future. There's a lot of good things happening in the city now and it's crucial that we ensure those opportunities make their way across every part of the city to those who need it most.
Looking back over the last couple of years to when the pandemic first hit what was the reaction amongst the services and third sector organisations you were working with?
It was really hard initially, most organisations at first weren't really sure how to continue to respond. None of us were. However as soon as they received guidance on what they were able to keep doing the third sector in Dundee were just brilliant. They really rallied and adapted so quickly to the new environment they were working in. It was tough, but what they never lost was that desire to just continue to help the vulnerable. Many of them absolutely nailed it, which is amazing when you think about all the uncertainty around Covid-19. I was so inspired by what they were doing.
Can you give an example of how organisations in Dundee adapted?
Alexander's Community Development really stood out. They had just started out when the pandemic hit and while some organisations lost people and work was pended Alexander's actually grew throughout that period despite all of the obstacles. They adapted and said OK what can we do? They took responsibility for organising transport to and from foodbanks around the city. They've also grown the cohort of children they support, expanding into different age groups. They've 100% been a success.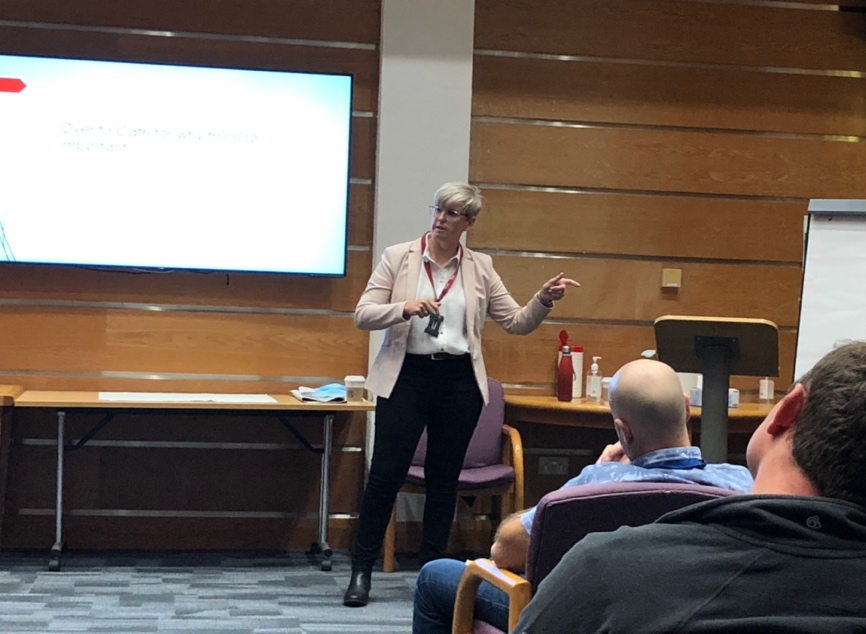 You've worked in operational policing for 29 years, how does the work you've done with the SVRU over the last two years differ from what you were doing previously?
As an operational officer I was so focused on what I was doing and what would serve the needs of my officers to get our jobs done and deliver the best service we could to the community. What has been a really humbling experience for me in this role is to work with the third sector organisations in Dundee who put people at the centre of everything they're doing. I'll be honest, as an operational police officer I was so focused on helping my local communities by really driving enforcement that I didn't always see the benefits of prevention work. But now I'm in that role I'm blown away by the opportunities that are there and what we could achieve.