Damilola Taylor was killed in Peckham in November 2000 at the age of 10. He dreamed of being a doctor. One week before he died, Damilola wrote of his hope to save the world.
The Hope Collective, formed to support the 20th anniversary legacy campaign for Damilola Taylor, is a powerful partnership of leading cross sector organisations with aligned values and a shared vision for working together in a spirit of unity to create real change for young people and communities across the UK.
December 7th – the Day of Hope – marks Damilola's birthday.
Throughout the year, the Hope Collective has held a series of "Hope Hacks" across the country, including in Glasgow.
The events give young people the platform to talk about their hopes during workshops which see them discussing and debating issues that underpin crime and violence under the headline "Changing the Conversation."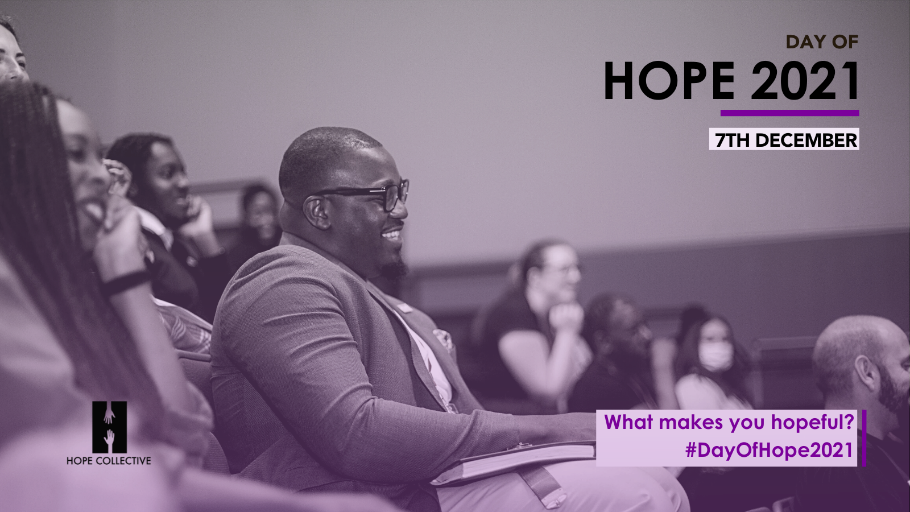 The #DayOfHope2021 was launched to share and celebrate the hopes of young people.
SVRU Director Niven Rennie, Chair of the Hope Collective, said: "It has been a privilege to hear some of the voices of young people at the heart of the conversation on various social challenges including poverty, inequality and violence prevention.
"Part of the aims of the Day of Hope is to listen to the aspirations young people have for their lives and for their communities. The Hope Collective wants to establish real change and having these essential conversations is key."
During the Day of Hope campaign, organisations are encouraging staff and partners to share their hopes with each other, as well as looking back on their own hopes from when they were younger.